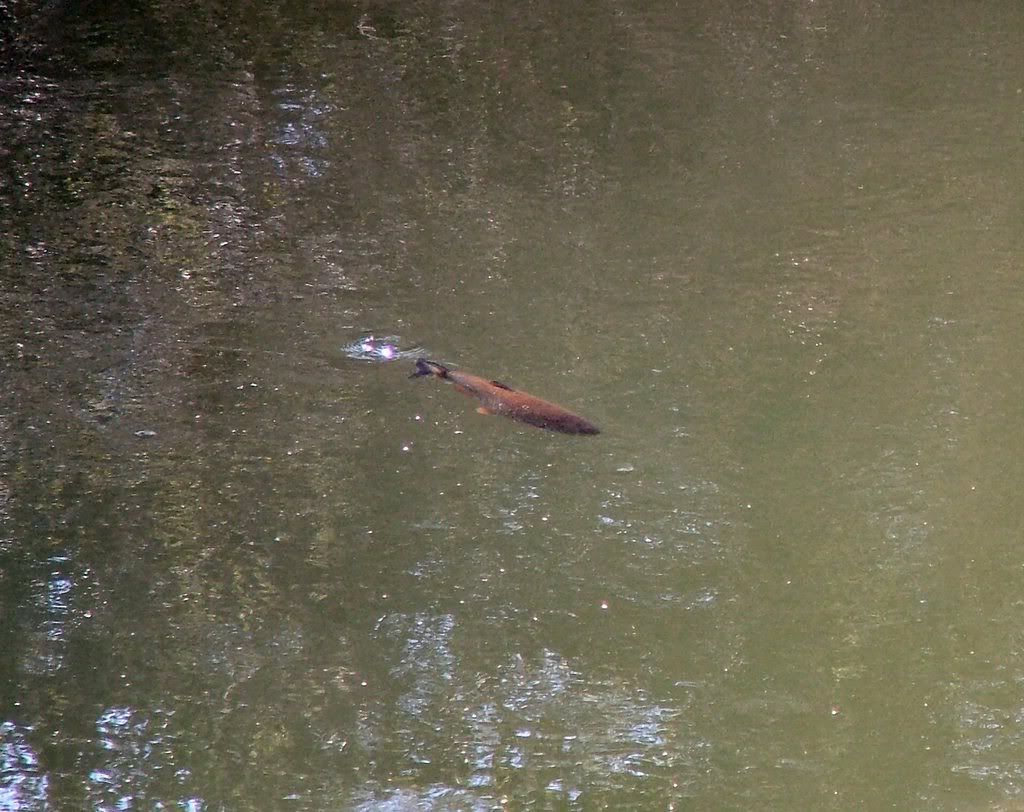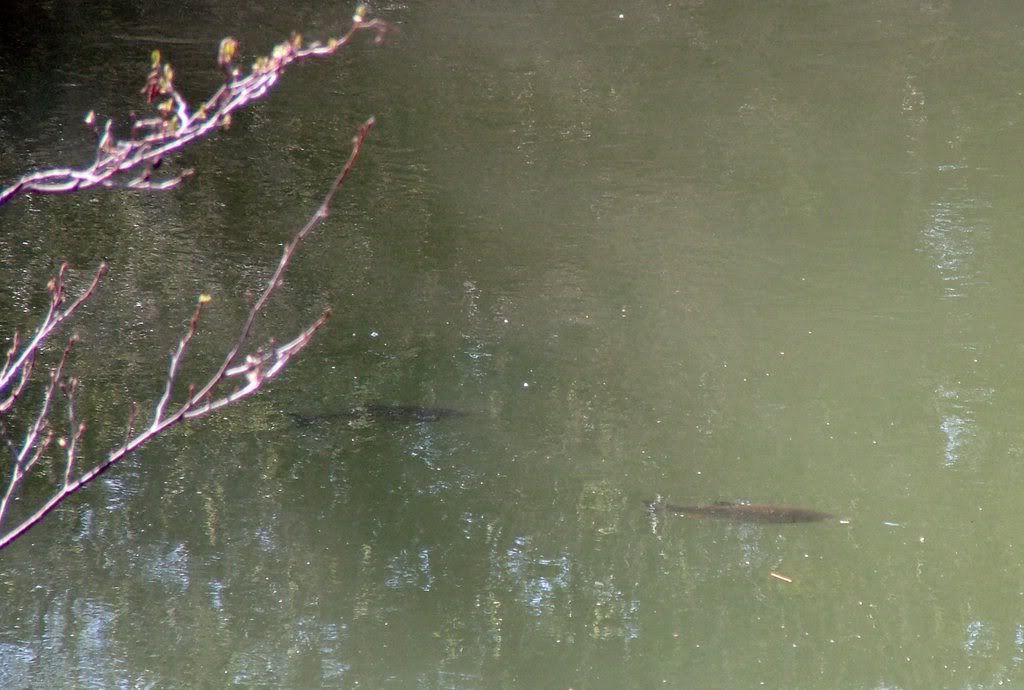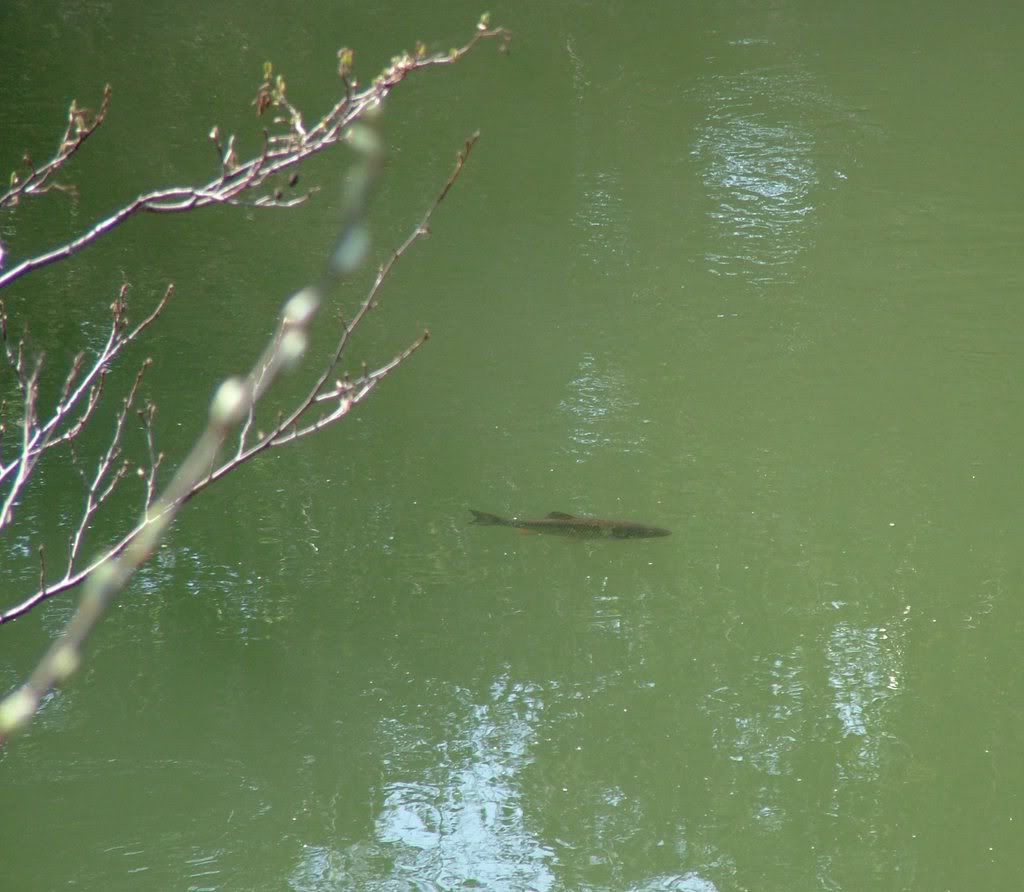 These chub were spotted during a closed season stroll along the banks of the River Teme near Worcester last year. There was a shoal of between 20 - 30 spread across the width of the flow. They were clearly taking insects off the top (the first picture shows a fish having just risen) and appeared to be enjoying themselves immensely.
In fact, in some uncanny way, they appeared to
know
it was the closed season. Far from being the most "...
fearfullest of fishes
..." they were disporting themselves in what can only be described as a la-de-da manner. These fish were no inexperienced youngsters either. I estimated them at between 4 - 5 lb.
Is it possible that fish know when it's the closed season? Or were they so preoccupied with their feeding that they failed to notice me, sillouetted in the bright May sunshine, photographing them?