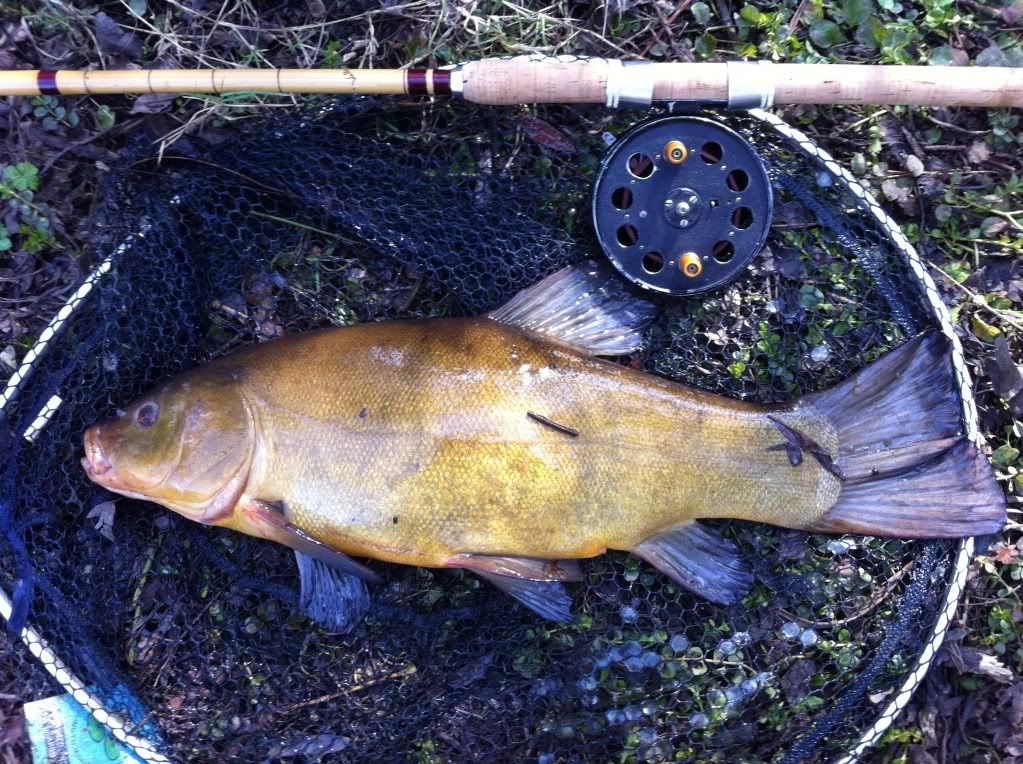 Under normal circumstances I eschew fishing during the close season but after the glorious weather we've had, coupled with Mrs Retiarius having organised a house move on the opening day of the fly season next week, I couldn't resist going a-tenching this morning.
When I arrived at the old brick pit next to Big River everything was a bit gloomy, but the intense sunlight soon dispersed the mist and by the time I'd put up the rod all was sweetness and light. There was a magnificent dawn chorus too, led by the newly arrived chiff chaffs.
Today was strictly traditional; Wizard, Speedia and the lift method. After a couple of small bream this tench (4lb 13oz) took the single red maggot and put up dogged resistance on the light tackle: glorious.