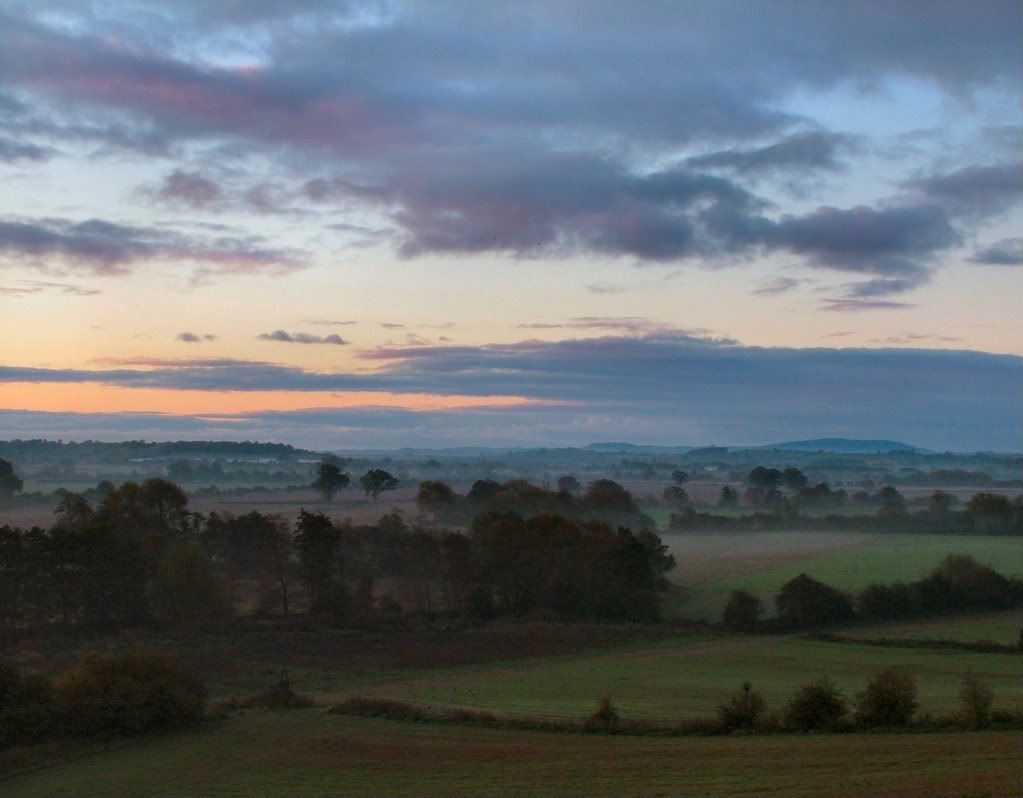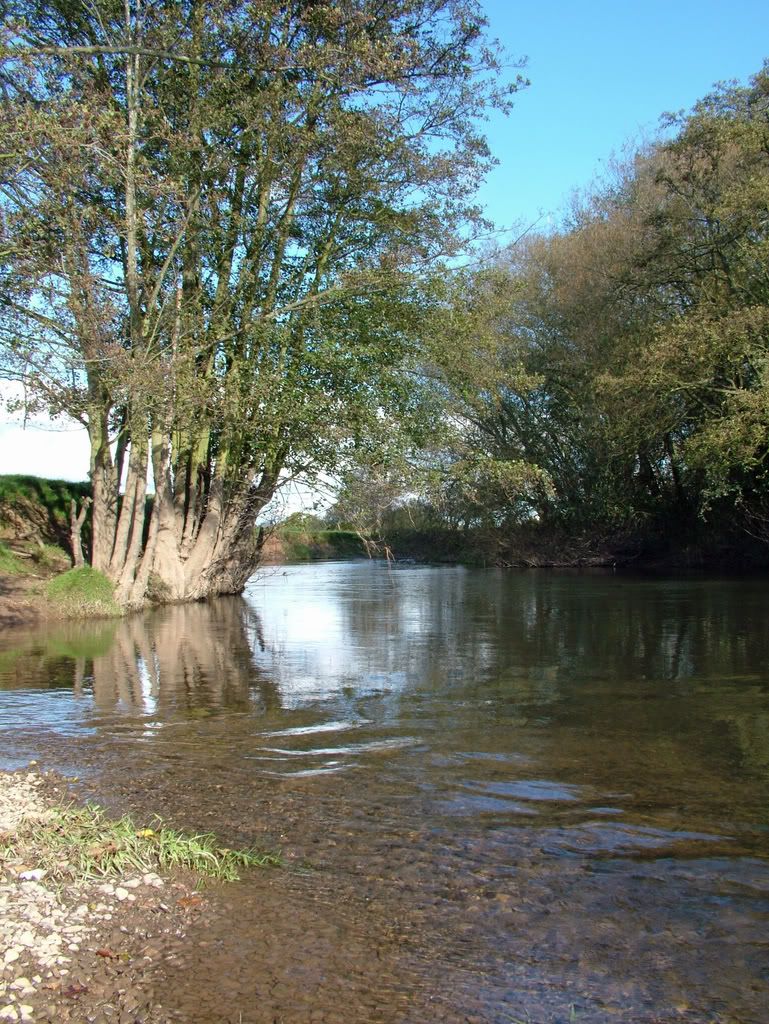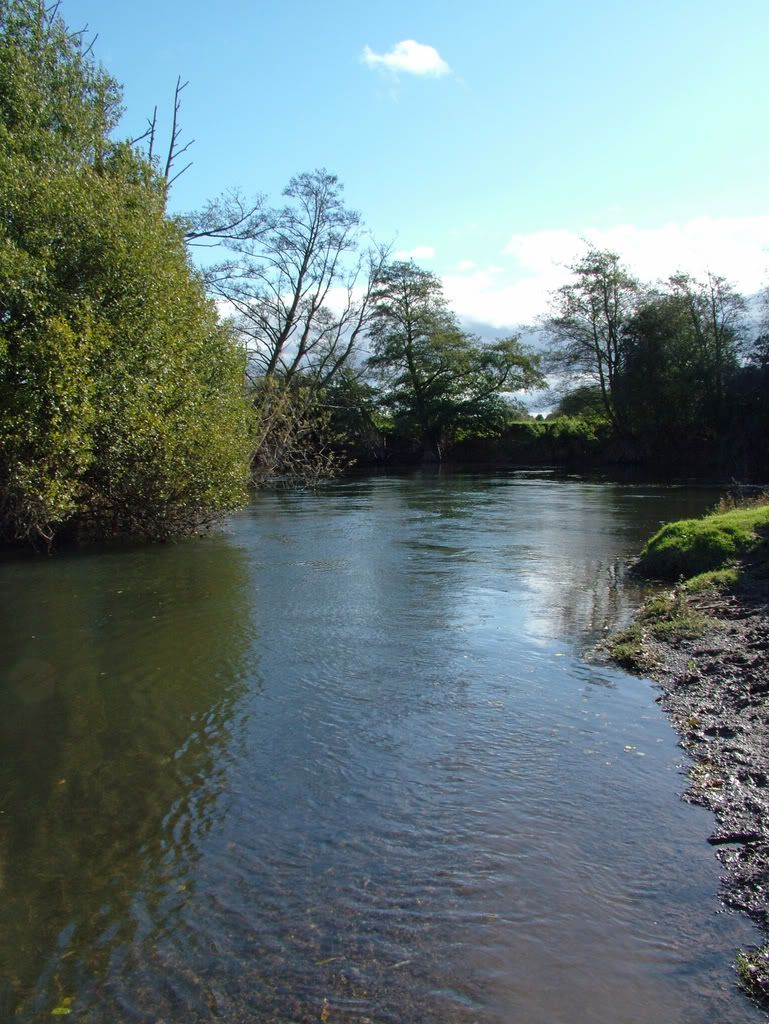 Access to the River Lugg, at Marden, Dinmore, and Moreton-on-Lugg, a couple of miles north of Hereford, comes as part of the BAA ticket (which, incidentally, represents excellent value for money, with over 60 fisheries to choose from). This tributary of the Wye has much to offer. Here, the Lugg flows through beautiful, often wild, countryside inhabited by kingfishers, otters, and several varieties of wild duck. It is better known for its game, than its coarse fishing.
The BAA website states there are grayling present, so I set off with the idea of some autumnal long trotting in mind. Parking facilities for all three sites are non existent, making roadside parking unavoidable. The roads are quiet and fairly isolated so (without wishing to cast aspersions upon the good citizens of the area) I was careful not to leave any tackle visible in my car. I had come lightly armed in any case, knowing I would be doing a lot of walking, moving upstream from swim to swim, trying each likely looking area.
This was my second visit – the first was during the penultimate week of last season. That trip was memorable for the unexpected capture of a hefty chub. I was trotting a 5BB Avon down through a swift glide that took it beneath an overhanging hawthorn bush. I had caught (and returned) three small brown trout in as many casts on double red maggot and was having great fun, hooking all three fish at the end of the trot. On the fourth cast the float disappeared almost as soon as it landed on the surface and I struck instinctively. The chub took off downstream with a rapidity that shocked me from my nonchalance.
At first, there was little I could do, fishing as I was with a mere 2lb 3oz hooklength to a barbless fine wire size 18. Eventually I was able to impose myself more forcefully upon the fish, which by now had taken fifteen, maybe twenty, yards of line. Realising there would now be a fair amount of stretch available in the monofilament I dropped the rod tip and applied as much upstream pressure as I dared in an attempt to stop the fish making further downstream headway (the river was fining and relatively high, with a swift flow). Eventually I succeeded in subduing it.
At this stage I had no idea what it was. I was convinced it wasn't a trout, and thought I may have hooked a small salmon or barbel. At no stage during our tussle did it head for the undercut of the bank in classic chub style, remaining, instead, in the middle of the river, barbel-like, where the flow was strongest. After a battle of, perhaps, five minutes (though it seemed longer at the time) the fish finally rolled on the surface, revealing itself as a golden-flanked chub. It was still six or seven yards downstream but remained docile.
Heaving its dead weight to the net, against the current, was the most nerve-wracking part of the fight. One powerful lunge, I thought, and I'd lose it. I was not carrying scales, but the fish was easily over 5lb and in perfect condition. The hook had come out in the landing net and I held the chub with its head to the current for a few seconds before it soaked me with a strident slash of its tail and swam away; annoyed, but free.
This, my second trip, was less successful in terms of poundage banked, accounting for one trout only – and an out of season trout at that. It was, however, a very nice 'wild' brownie – I'd estimate it at just under a pound – and it led me a merry dance. I managed to unhook the fish while it was still in the net, in the water, without handling it.
That trout accounted for the only bite of the day. As can be seen from the pictures, however, it was far from a wasted expedition, and I shall be going again soon.
Birmingham Anglers Association