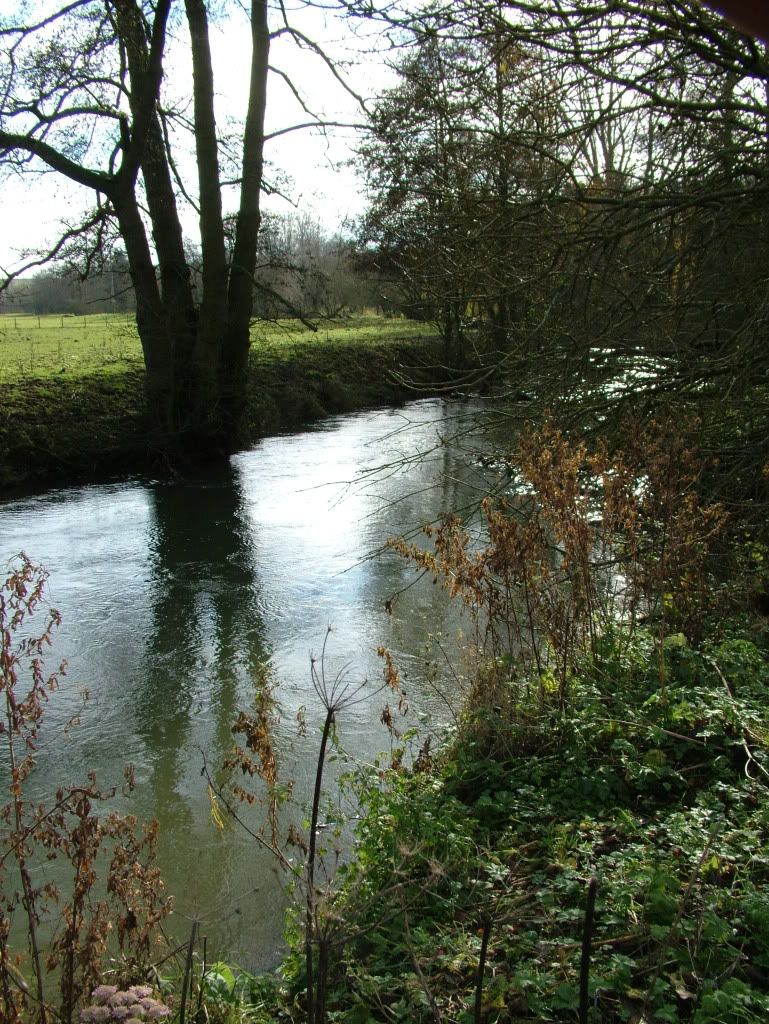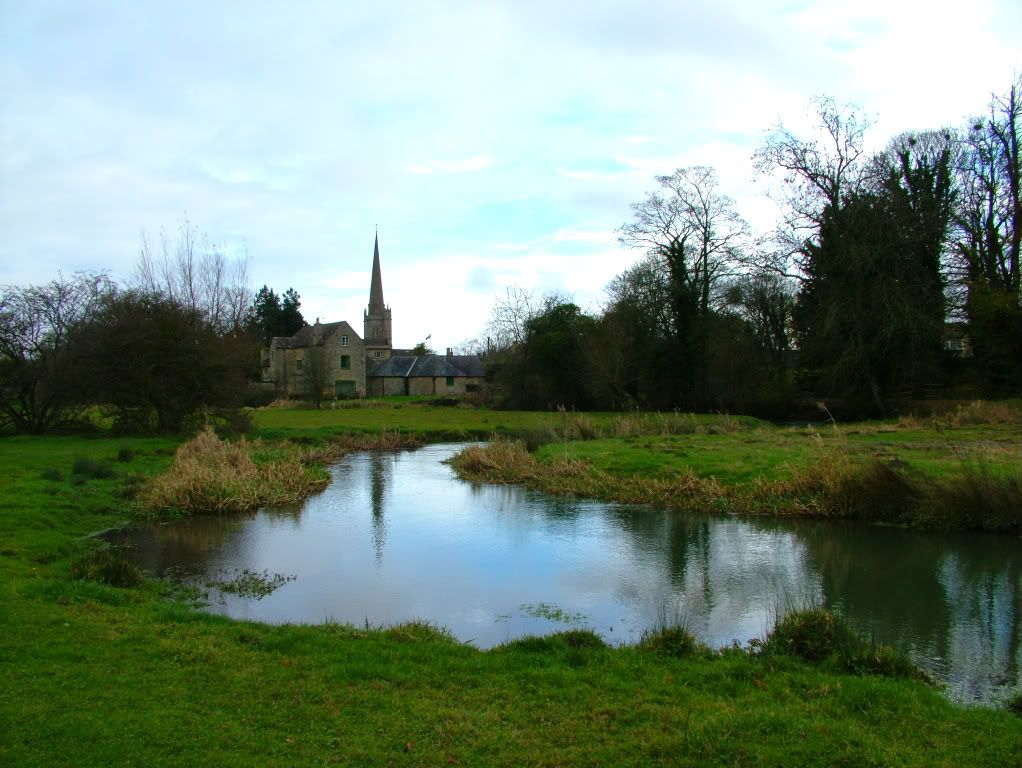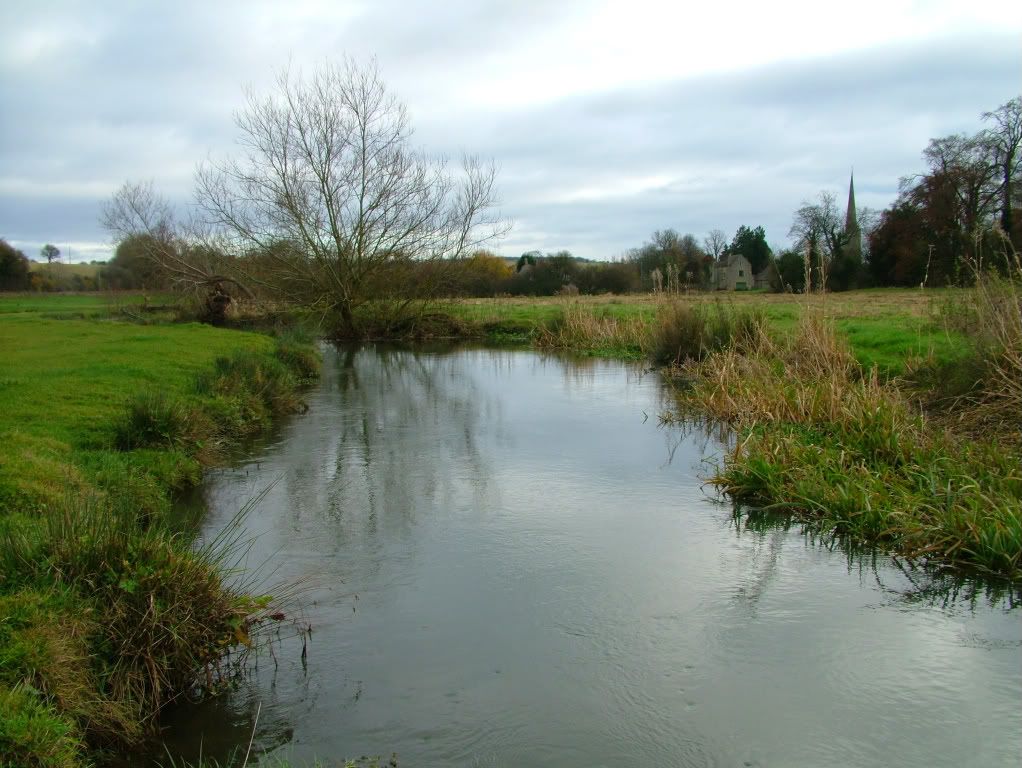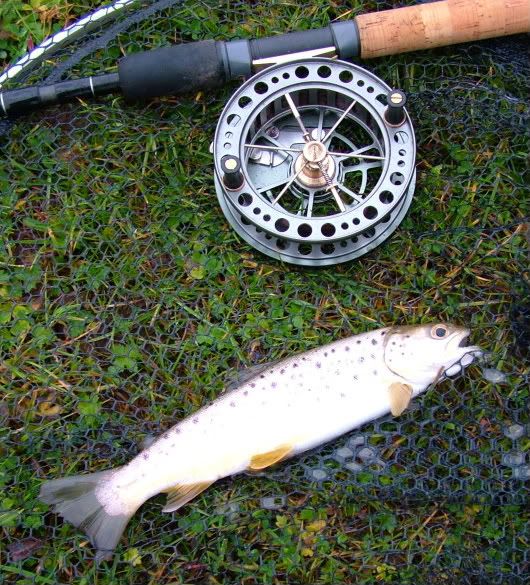 Any angler who has driven along the A40 between Cheltenham and Oxford will have been smitten by brief glimpses of the beguiling and beautiful River Windrush. Although still affected by the ague which floored me earlier in the week, I felt I had better get out and do some fishing – for medicinal purposes, you understand. I had hoped to be well enough to visit the Teme for a spot of barbelling, but thought I had better not push it, and decided to recommence the quest for some winter grayling (the quest having begun when the grayling, wherever they were, were still autumnal) on the Windrush at Burford.
I was on the bank side at dawn and the river was high, though fining, and clearer than I had supposed. As usual on trips like this I was lightly armed – just a trotting rod, 'pin, net, a few floats and other accoutrements in my pockets and a knapsack containing bait and flask. At my disposal was a stretch a third of a mile long with a weir pool at each end and numerous runs and pools in between. Out of sheer laziness (it was closer to where I parked) I chose to start at the upstream end and work down. After trying three or four spots with nary a bite to lift my fevered heart I came across a glide which ran twice as deep as its predecessors.
I had set up with a loafer with shot bulked halfway down and a No.6 pinched on to the hooklength. This had seemed appropriate at the weir pool where the current was swift and the depth a mere 3½ feet, but this particular swim bespoke the potential of a more refined presentation. I re-rigged with a stick float shotted shirt-button style, impaled a couple of bronze maggots on a size 16 (barbless, naturally) cast, and struck into a fish at the end of the first trot. After pretending to be a chub, making numerous runs at the undercuts of both banks, the fish soon surfaced and revealed itself as a grayling. Success at last! I thought (or may have said out loud) as I drew the splashy blighter towards the net – but too soon! I lost it.
It did not matter. Had I not proved to myself that this swim was chock full of grayling? I managed to bump off another four before at last I banked one. It goes without saying that it was the smallest – a couple of the ones I lost were huge, half a pound at least!
I caught the little brownie (on sweetcorn) before moving on and trying various other places up and down the stretch for the rest of the day. Nowhere, though, was as productive as that deep swim. I returned to it
for a last cast
before leaving and landed a spiky wet jewel of a perch, just as the light was beginning to fade. It was the most stridently stripy and colourful perch I've ever seen.
Day tickets are £5 from the Orvis shop in Burford High Street. A club match (I believe) takes place the last Sunday each month.