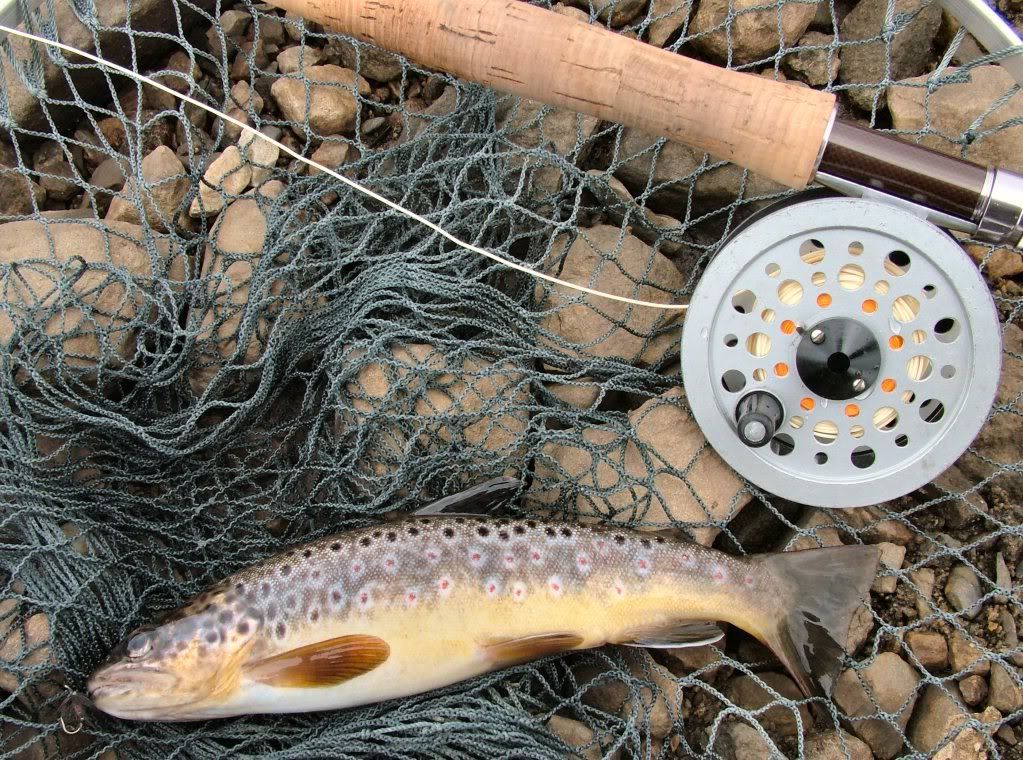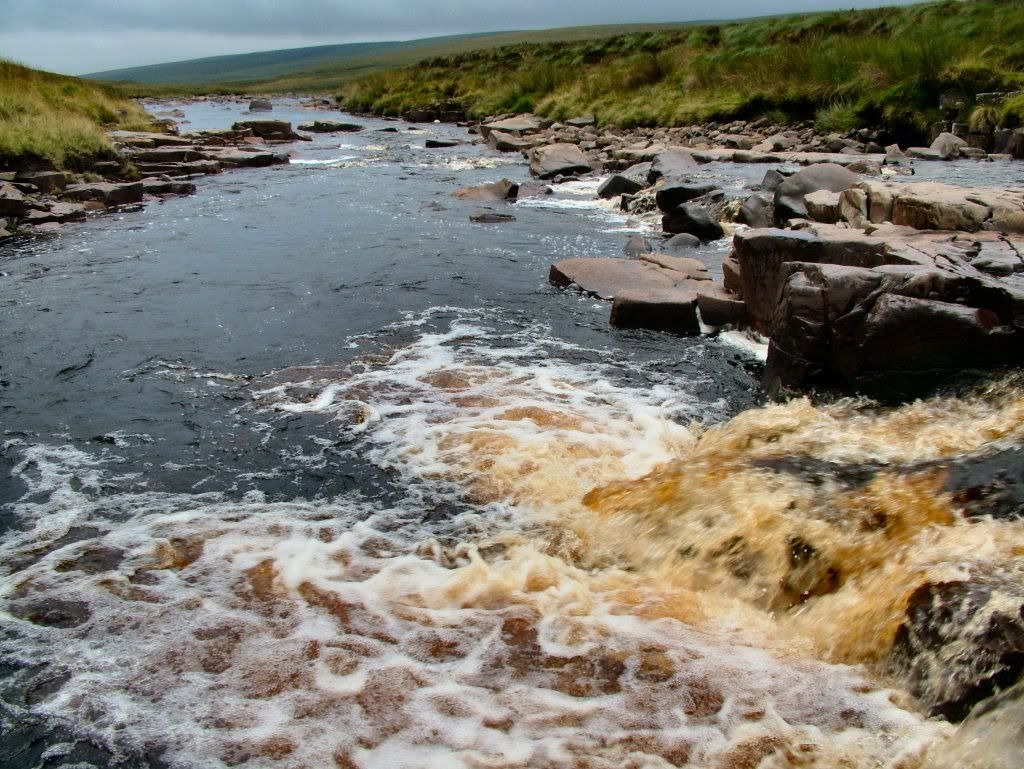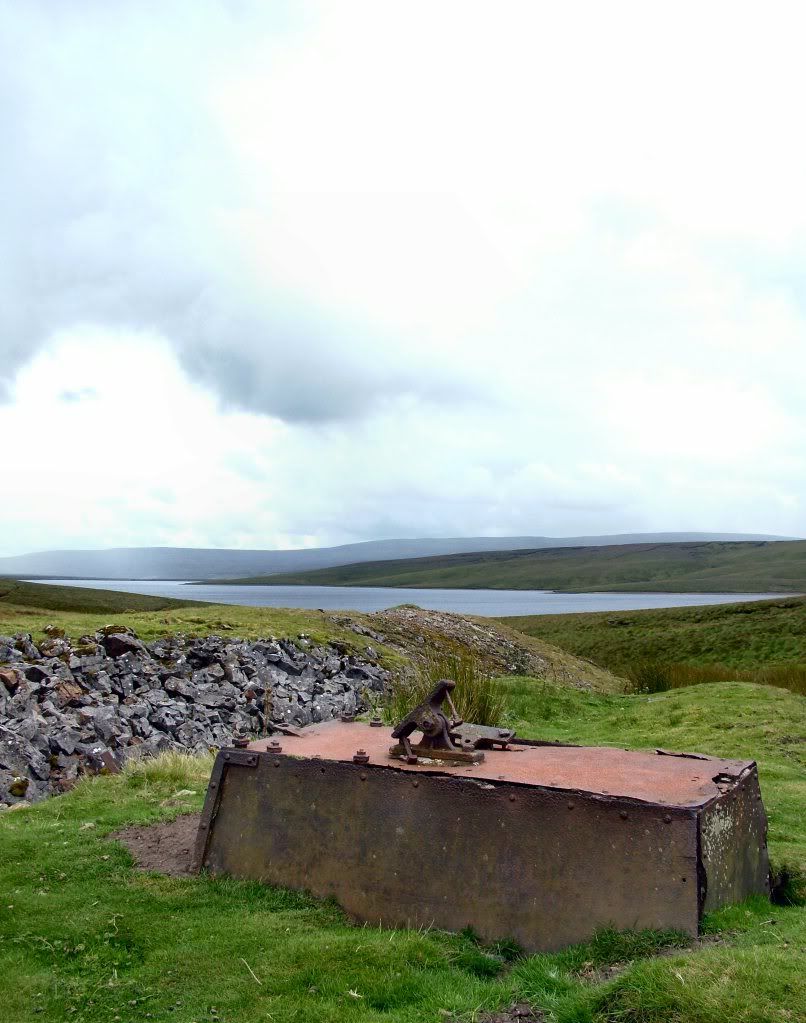 Top:

Wind lanes blow food into the inlets and bays
Second from top:

Typical Cow Green brownie - small but perfectly formed
Second from bottom:

The peaty Tees - too high to cross without waders
Bottom:

An abandoned truck next to an old spoil heap - evidence of Teesdale's lead mining past
We were numb as we drove northwards, the wife and I. Without permission, thoughts of the previous week flitted through our minds like ghosts through closed doors. The week had been one of rarefied highs and profound lows, encompassing the premature death of a beloved cat and the 100th birthday celebrations of a relative. Anyone who's experienced these things knows how traumatic and energy-sapping they can be. Now, we were heading to Upper Teesdale, scene of many happy holidays past, in the hope of rest, recuperation and, in my case, a spot of fishing.
With one day only available to me for fishing during our stay, and with the Tees between Middleton and Cauldron Snout an angry series of peat infused torrents, maelstroms and rapids, I decided to revisit Cow Green.
As I've written elsewhere on this blog, experience tells me to fish around the mouths of the becks, after heavy rain. In the past, a fruitful spot for me has been where the Tees, only a beck itself here, enters the reservoir. With this in mind I set off up the lead miners' path that runs above the north-eastern shore then down, through the springy heather and sodden sphagnum, across the shoulder of the moor to the head of the reservoir.
My normal tactic is to fish with the wind behind me and cast terrestrial imitations into the riffle where the wind hits the water. Today, however, the prevailing easterly has been usurped by a particularly feisty north-westerly. This means I'll need to cross the Tees to get to the other bank. When I get there, though, my chances of fording it safely look slim, and although I walk nearly half a mile or so upstream to find a crossing place, without waders, I am unable to do so. When I'm in these bleak and lonely places the thought of yellow rescue helicopters, or worse, the image of my bleached skeleton lying undiscovered for years, often precludes actions I would otherwise undertake without a second thought; break your ankle out here (there's no mobile signal) and you're buggered.
Retracing my steps, I began to cast prospectively into the inlets and bays on the lee shore. Foam topped wind lanes indicated where the fish would probably be. I Stripped a bibio (size 14) quickly through them and was rewarded with a steady stream of little brownies and a much needed dose of peace of mind.
This piece was written at the end of August 2009.